HI,
Apr 6 2004 YOU TUBE FOR YOU
Freedom,you can see and hear in English. in this video my freedom after 18 years in Israel prison. that was not real freedom, see how Israel spy prepare my release with all the right wing people running after me.
you can hear my message in English,and the same message is my message today.Freedom must come 1986 - 2017
https://www.youtube.com/watch?v=C5VLIa-JpGk&t=2s

The only thing I can say is, that 33 years to wait for my freedom is a long, long time for all the world, states, communities, to do for my freedom.

-VMJC.
last updated 3 May 2019
-Waiting In Jaffa now.
To Be Free,To Leave.

Mobile ( 972 ) 0 52 374 4569.

vanunuvmjc@gmail.com
VANUNU MORDECHAI
John Crossman.
KIDNAPPED IN ROME
SEP' 30 TH'-1986.

18 YEARS IN ISRAEL PRISON.OUT IN APR'-21-2004.
3 MONTHS IN ISRAEL PRISON Out Aug 8 2010.
Waiting In E. Jerusalem, to Be Free, To Leave.
YouTube - vanunuvmjc http://www.vanunu.com
Email. vanunuvmjc@gmail.com

May 2019
May 2019, continue to wait for my freedom, since 1986, this month they will decide again if they will end the restrictions, not to leave the country and not to meet foreigners, last month the supreme court rejected my appeal against these restrictions, the security people claiming in the court, in secret evidences without me or my lawyer, they use FB as a proof that I am contacting foreigners, the same by going to church they claim I am meeting foreigners.
For that reason I am not writing to any one any message in FB or emails. And not going to church any more, they are watching my iPhone and my computer. The target of all these restrictions is not security or secrets, it is just a way to keep me isolated in this israel state, after 18 years of isolation in israel prison.
So Freedom must come.! Born to be Free.!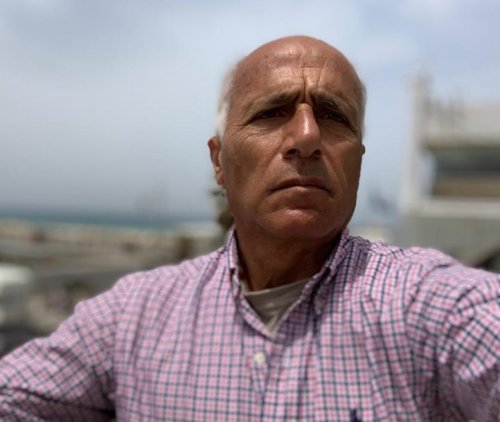 flag counter added 3 September 2013